Twenty Seventeen (New Default Theme)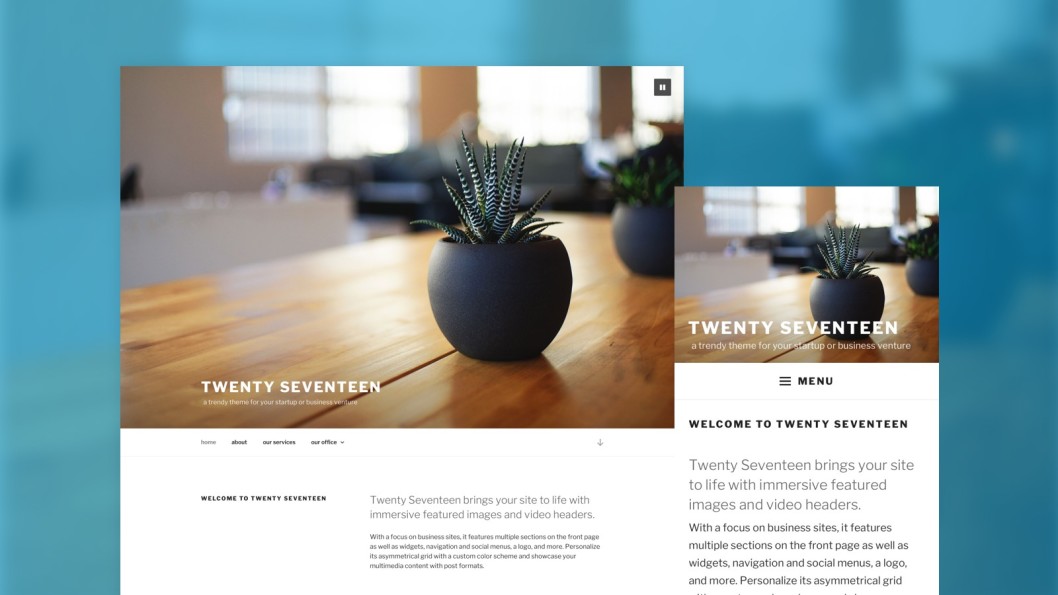 The major update in WordPress 4.7 is their new default theme "Twenty Seventeen" which is incredibly contains awesome features.
This theme especially designed for business blogs/websites but you can use it on your blogs too.
It will be a default theme for 2017.
You can personalize it with your choice, whatever you want, you have free hand to do what you want with your theme.
It will work like charm on any device e.g. Tablets, Smartphones etc.
Well, the most lovely feature of this theme is it's new typography which is giving it an awesome look.
There are many uncountable features of Twenty Seventeen but some of them are below (in a nutshell):
These all changes can be done through Live Preview section of the theme.
Video Headers
Editing shortcuts
Custom CSS
Menu Building Update
Custom CSS
and lot's more.
PDF Thumbnail Preview
The new update of WordPress 4.7 contains PDF thumbnail preview.
It's a quite good update as now you can see thumbnails of PDF too.
Now WordPress 4.7 made it easy to manage all your documents.
Supports Many Languages
Now WordPress 4.7 came with so many languages support.
You can easily make WordPress the way you like by adding your Favorite language.
By going to admin area you can switch the language you like.
Editor Improvements
This version comes with some impressive editor improvements this year.
This version makes work so easy and convenient.
Lovely, Right? I know!
More Features
Custom Post Type Templates
REST API Content Endpoints
Locale Switching
Custom Bulk Actions
More Theme API Goodies
Settings Registration API
WP_Hook
Customize Change Sets
and quite more uncountable features.
Final Words On "WordPress 4.7"
Well, This was the new things in WordPress 4.7 along with lot's of more features and improvements.
I have updated my WordPress just few hours ago.
Are you updating to this quite awesome update?
I know, after reading this article you'll surely going to update your WordPress to 4.7.
Everything is quite awesome for me.
Do share it with your mates to let them know about the new WordPress.
Upgrade Now
UnderHost will be automagically upgrading everyone on our WordPress managed hosting starting today, but you can upgrade yourself to WordPress 4.7 right away. Remember to upgrade your themes and plugins so you can take advantage of all the new features now.
Need WordPress Managed Hosting? Check our managed cloud hosting